A Delicious Brunch Spot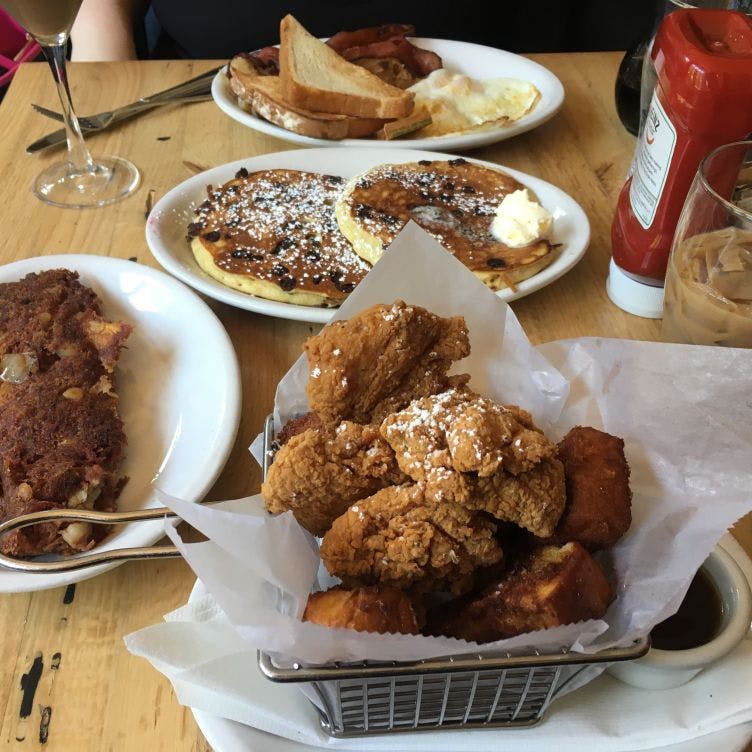 Brownstone is a neighborhood favorite in Boston's Back Bay. Chef Kelly Snogles has gone above and beyond with his creative and unique dishes to bring forth a vibrant culinary culture. Brownstone serves brunch 7 days a week which makes it even more of a hit! Our brunch, lunch, and dinner menu offers an array of well-crafted dishes that always leave people satisfied, full, and happy!
Come in any day for brunch! A few fan-favorite dishes include our Crab Cake Benny, Signature Avacado Toast, and Crunchy French Toast. Pair any of your brunch dishes with Brownstone's "Bad Ass Bloody Mary," which is served in a mason jar and garnished with two slices of crispy bacon.
Our Crab Cake Benny consists of cape style lump crab cakes and poached eggs. It is placed on top of an English muffin and topped with some delicious house specialty hollandaise sauce. We've heard from our guests that this Crab Cake Benny is "Insanely delicious!"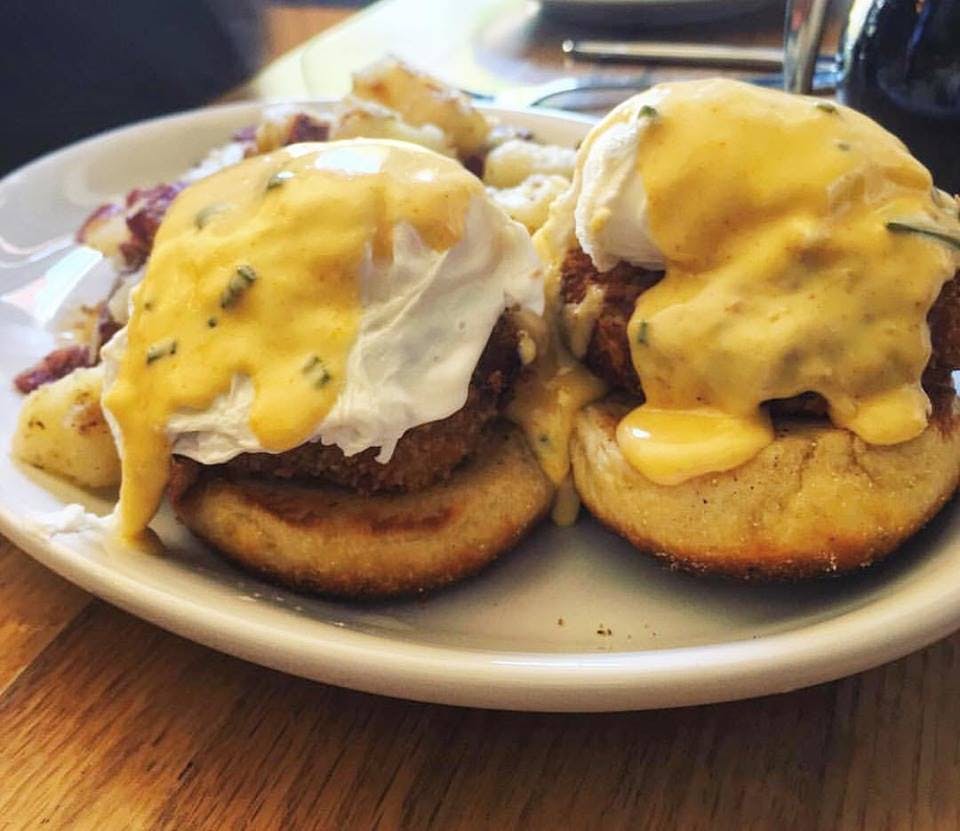 Our Signature Avacado toast consists of house-baked focaccia, poached eggs, heirloom tomatoes, citrus yogurt, radish, and herbs. Customers have referred to this recipe as "avocado toast heaven!"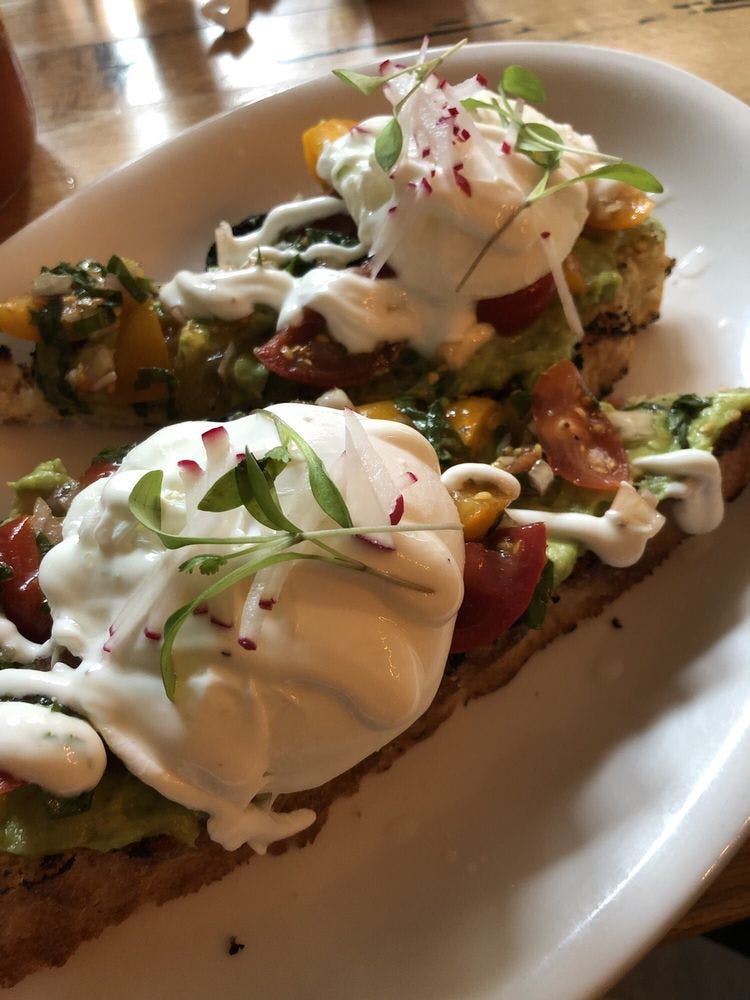 Our Crunchy French Toast is always a hit at Brownstone. It consists of a frosted flake crusted toast, blueberry compote, and whipped cream. After eating our Crunchy French Toast a customer said "There was nothing left of our meal at the end, and it was worth every penny."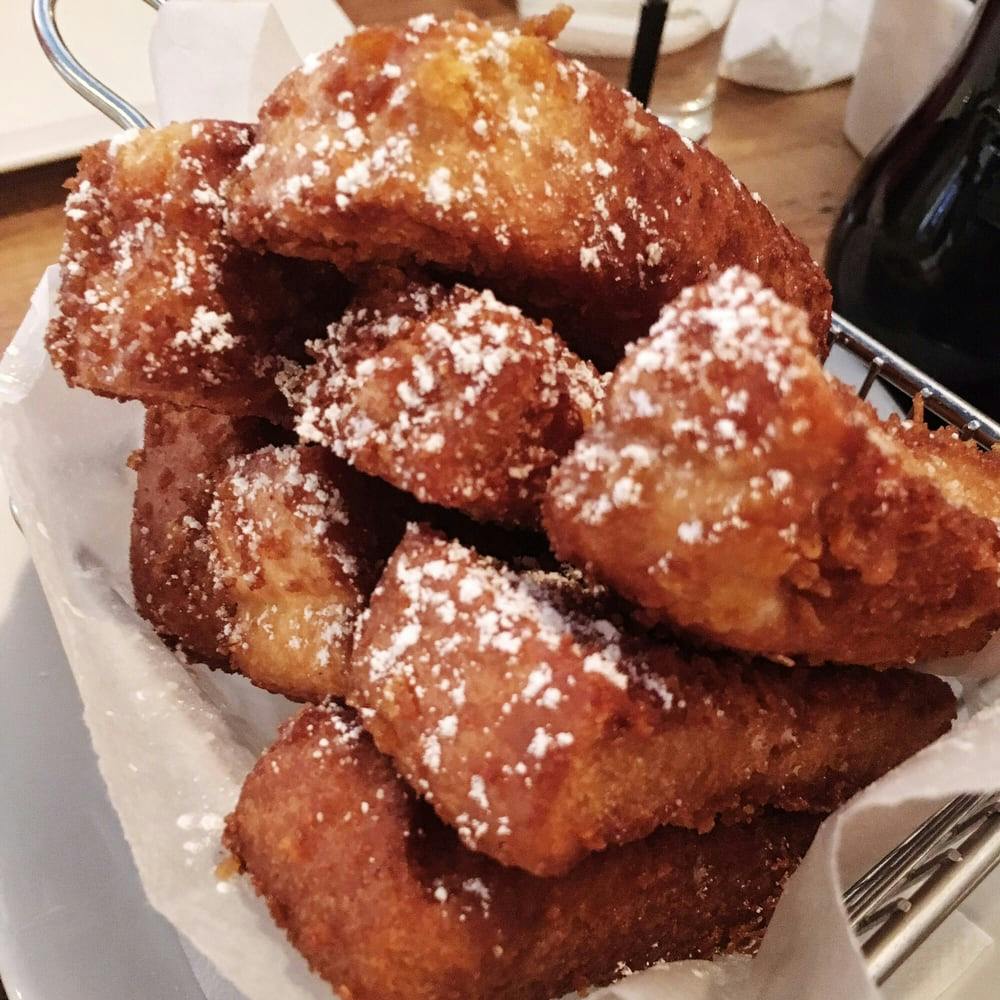 Check out the rest of our delicious brunch menu. Our brunch during the week is slightly different than the weekend so make sure you take a look at both!
Join us for brunch soon, you won't be disappointed! We are easily accessible being just a block away from Back Bay station. We are on OpenTable so make a reservation with us anytime! https://www.opentable.com/r/brownstone-boston